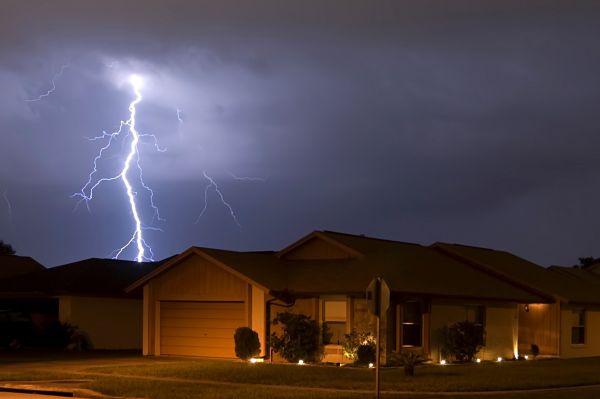 As a homeowner, you never know when your home is going to be hit by a storm or natural disaster. It is important that you understand the right steps to take if the roof on your home becomes damaged. Many types of weather can damage your roof, such as snow, sleet, rain, hail, heavy winds, and more. When you are prepared, you can save your home from more damage by fixing your roof quickly to protect your home.
Assess Your Roof's Damage: once the severe weather has passed, the first step is to assess the damage on your roof. Thoroughly assessing the damage will help you better understand what needs to be done to fix it so you can discuss it with your contractor or insurance company to avoid discrepancies or unforeseen costs. It is best to assess the damage in daylight so you can see the entire roof. If there are any materials that are exposed or visible, be sure to document them. Look for the ends of missing shingles, exposed plywood, or tarpaper. Write down the color of your roofing material and the shade. If you have recently replaced your shingles, look for the shingle color that is stamped on the packaging to get the details you need to match with the old.
Fix any Damages You Can Temporarily: if your roof is damaged severely in a section that is located above the living space, leaking water can cause a lot of damage to your interior property. You can help prevent further damage to your interior property by placing a garbage can or bucket under any leaks and removing any valuables from the living area to a safe place. If the damage is serious enough, you may need to use a tarp to cover the area temporarily until it can be fixed by professional. If the area is small, you may be able to shingle it over immediately. The main thing is to protect your property the best you can with what you have.
Call Your Insurance Company: get in touch with your insurance company as soon as you can. If the damage is large, you will likely need to have the damage covered by your home insurance policy. Otherwise, it may be more economical for you to directly hire a contractor to fix your roofing. If you live in a residential area that is hit by severe weather during a natural disaster, it is generally better to use your homeowner's insurance since contractors will be busy helping other customers.
Contact a Roofing Contractor to Fix Your Roof: if you determine it is best to hire a roofing contractor yourself, make sure you find a professional that is certified. Avoid hiring a contractor that is in the area simply because of a natural disaster. Most contractors who travel around following storms provide workmanship that is substandard and have no reputation to uphold. It is best to go with a local contractor with good reviews.
By taking the right steps, you can better protect your property after a natural disaster or storm.